Mobile Casinos
Online casinos might have been around since the start of the internet (or close to at least), but with the phenominal growth in the mobile industry, the next logical step is to bring the casino right to the palm of your hand!
The first mobile casinos launched (remember the days of WAP enabled cell phones?), had games that made one recall the first computer games - graphics that, if you squinted real hard and looked at just the right angle, could resemble something that the developers were boasting about... Sorta...
Skip a few years ahead, and with the processing power now available on the even the smallest of mobile devices, mobile casinos truly come into their own. High resolution graphics (some games even featuring 3D graphics), impressive gameplay, a wide variety of games and the ability to play these games anywhere and at anytime you wish, mobile casinos are by far the easiest and most convenient way to enjoy the games you like.
But don't just take our word for it, try the mobile casinos listed below. Scan the QRCode of the respective casino with your mobile device to check out the mobile casino...
Casino Tropez has introduced Casino Tropez Mobile just for mobile phones!
And the best part: Same great casino action, just on the go!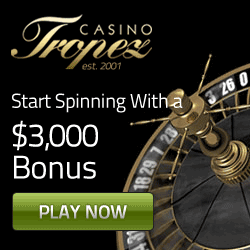 Casino.com have launched Casino.com Mobile Casino! And the best part - Mobile players have access to some of the best, most entertaining and quite possibly the most advanced games available on mobile devices today!